| NEXT EVENT | | | |
| --- | --- | --- | --- |
| Date | Course | Time | Format |
| Sun 01 Nov | TianAn B+C | 09:00 | Stableford |
| | | | |
Bus will leave from the road in front of the
KEMPINSKI HOTEL
at 07:30 on
SUNDAY
TO SIGN UP FOR THIS WEEK'S EVENT JUST CONTACT RAINBOW WITH YOUR PREFERRED TEE-OFF TIME AND PLAYING PARTNERS
Sunny Club Championship at Huatang
A beautiful, warm, sunny Sunday provided perfect conditions for the Club Championship at Huatang. It was a tight contest, however Jonas Broberg retained his Club Champion title and took home the Henrik Lundsgaard Trophy and the Huatang membership for another year, with Andreas Spreter winning the Bluestar AMG Lowest Net tankard and Bulgari Hotel stay.
The final places in the Orders of Merit were also decided on Sunday, with Jonas Broberg, Krassimir Tzvetanov and Tomas Appelquist winning their respective divisions and taking home the fantastic Golf Experts prizes.
The Matchplay prizes were also awarded, with Jonas Broberg, Nick Hatfield, Joel Baek and Mimmie Broberg filling the top-4 positions and taking home the Orient Tianxing Membership, Bulgari Hotel Stay, Nuo Hotel lunch and Bulgari Spa Day.
Finally there was a Lucky Prize Draw with some amazing prizes donated by our great 2020 sponsors; P9 Beer (the golfer's beer!), The Wine Republic, East Meets West Wine, The Pie Chucker, DHL, Peking Knives, Breakfast Champion, QMex, Red Lobster, Morton's Restaurant, Hulu, Kocoon Spa, Kempinski Hotel, Brasserie Flo, Car-o-Liner, Meat by Ernest, Evolve, Cittee Golf, Park Square, Eton Kids and the Andy Friis Golf Academy.
We'll continue to host BGC events until the weather gets too cold to play, so this Sunday we're back at Tian'an Golf Club with a 9am tee-off.
Have a great week!
The Andy Friis Golf Academy are continuing to offer BGC Members big discounts on group lessons (now on Saturday mornings), just contact Rainbow for details.
For further information about the new season and help with making bookings at courses on non-BGC days then contact us:
on this website
via our WeChat account (Beijing Golfer's Club QR code below)
by emailing golf@beijing-golfers-club.org
or by contacting Club Administrator "Rainbow" on 138 1144 1543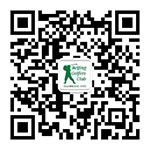 Introduction to BGC
Come and join the fun with Beijing Golfers Club! We welcome everyone, no matter whether you're a complete beginner or an experienced golfer – all abilities, ages, genders and nationalities can find a home at the BGC.
Fun events every Sunday
Play from March to November
Discounted green fees
Play on 8 courses around Beijing
Transport provided to and from the courses
Sponsored prizes every week
New members welcome gift
Gain an official WHS (formerly USGA) handicap
Social events and overnight weekend trips
Gaining a Handicap at BGC
Being a member of BGC also offers you the chance to gain an official USGA handicap that you can transfer to other clubs or use when visiting other courses.
When you first join BGC, if you have an officially-recognised handicap from another club then just give Rainbow the details and this will transfer over to BGC and let you start playing handicap golf in Beijing immediately.
But don't worry if you don't have a handicap or are new to the game – as per the USGA rules, once you've played five rounds with BGC you'll be assigned a handicap – then the more you play the more accurate your handicap will become.
For further information just check out this article about gaining an official USGA handicap – www.liveabout.com/establishing-a-handicap-1561059
If you have any further questions just contact Rainbow or ask a member of the BGC Committee.