| Event | Course | Time | Format |
| --- | --- | --- | --- |
| 24 Sep | Huatang International Golf Club | 09:00 | Strokeplay-BGC Monthly Medal |
Bus will leave from the road in front of the KEMPINSKI HOTEL at 07:30 on Sunday
Better-Balling with the Earl
Sunday saw the BGC's first-ever tournament at Earls Golf Club and feedback was great, a fun and challenging course in a good location that's a little different to what we normally play – and in great condition compared to what we're been playing recently – we'll be back!
Better Ball was the name of the game on Sunday (at least for most of the groups) and there was the usual array of fantastic scores, topped by tournament winners Taylor Parkin & Mike Kenny, who gamely resisted the challenge from Felix Findeisen & Jörg Canow and Mike Hughes & Michael Carlton in second and third respectively. Dale Sun shot an excellent par round to scoop the low gross.
The Matchplay Final Four are known, check out the full draw here and see who's still got a shot at the title http://www.beijing-golfers-club/matchplay
Next Sunday 24th Sept it's the September Monthly Medal at Huatang with a 9am tee-off. All the great Medal prizes will be up for grabs alongside the famous Bluestar AMG trophy tankards – they're an honour to drink from, so if you haven't won one yet then come along on Sunday and win one for the glass cabinet! The weather is still perfect for golf so sign-up now and enjoy the fine autumn conditions on a great course.
A reminder that the BGC membership runs on a rolling 12-months basis – i.e. if you bring along a friend and they join the club now then their membership will run until October 2024. Also once the season starts there's no guest fee for those experiencing a BGC Sunday for the first time, so please bring your friends along!

FINALLY PLEASE NOTE THE REMINDER OF SOME LOCAL BGC RULES BELOW – little things like ready golf, no "gimmies", lining up your own ball on the green and preferred lies only on the fairway are important for pace of play and keeping it a level playing field for everyone! Any questions then just ask Rainbow.

Thanks and hopefully see you on Sunday!
---
It's been great to see so many new faces at BGC this year, so below is a summary reminder of the BGC "local rules" – if you're playing with someone who's new to BGC then please take the time to help them learn, everyone will benefit! For the full list click here BGC RULES
BGC Handicap Divisions – this season A division is for handicaps up to 16.0, B division is 16.1-25.0 and C division is for 25.1 and above
BGC Tees – A division play from blue tees and B & C division play from white tees – all Ladies play from red tees
OB and Lost Balls – as well as hitting a provisional, at BGC for a 2 SHOT PENALTY you have an extra option to drop a ball in the fairway at the point of entry of OB, or the approximate position of the lost ball
Preferred lies – BGC always play preferred lies on the FAIRWAY ONLY – you can place the ball in a better lie within one scorecard length of where the ball originally lay
Max score – in stableford events once you have played too many shots to score a point on a hole then you should pick up your ball and mark an "X" on the card
Marking balls on the green – caddies can mark your ball on the green, however they cannot line up your ball for you! If they do this then simply re-mark and replace your ball on the green
Gimmies – there are no "gimmies" in BGC weekly events, every putt must be holed (matchplay events are the exception). If the putt is "unmissable" then just knock it in!
Ready golf – at BGC you don't have to play "in order" – even if it's not your turn (or your "honour") but it's safe to play your shot, then go ahead!
Help your partners learn – there are lots of new and inexperienced golfers who play BGC every week – if you see someone accidentally breaking the rules then please let them know – if they've already played then then give them an opportunity to re-hit the shot under the correct rule
Hopefully the above makes sense, more detail can be found on the Rules page – if you have any questions of concerns about any of the above then just ask Rainbow or any member of the committee.
2023 WITH BEIJING GOLFERS CLUB

NEW MEMBERS – YOU CAN HELP!
BGC only exists to support fun golf in Beijing and the more members we have the easier that is! With special BGC discounts on golf and equipment, membership with BGC can actually save you money – we'd love to see a real boost in membership for 2022, so if you know anyone that might like to try golf with us then please invite your friends and colleagues to come along and try – the Polar Classic is a great way to start!

MEMBERSHIP
Fees will remain unchanged again this year – Individual Membership RMB 2000, with each additional Family Member receiving a 50% discount on the membership fee – and free for any family members Under-18!

All new members will also receive a handsome BGC gift for all your golf & lifestyle needs!

More information about joining BGC can be found HERE

SCHEDULE
There are tournaments every Sunday through to the end of November – the schedule can be found here SCHEDULE 2022, however please note that venues and tee-times will be subject to change so please check regularly for confirmation.

SPONSORS
We're delighted to welcome back our returning sponsors, plus we have some great new sponsors and prizes for 2023! We are always looking for new sponsorship partners so if you know of any bar, restaurant, business, organisation or individual that would like to promote their products or services at our weekly events (and to our 450+ member wechat group) then please let us know.

Most other things will remain unchanged for 2023, come along and join us!

Your BGC Committee

For further information about the new season and help with making bookings at courses on non-BGC days then contact us:
on this website
via our WeChat account (Beijing Golfer's Club QR code below)
or search WeChat ID 13811441543 (for Rainbow)
by emailing golf@beijing-golfers-club.org
or by contacting Club Administrator "Rainbow" on 138 1144 1543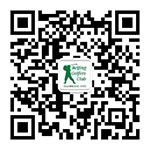 Introduction to BGC
Come and join the fun with Beijing Golfers Club! We welcome everyone, no matter whether you're a complete beginner or an experienced golfer – all abilities, ages, genders and nationalities can find a home at the BGC.
Fun events every Sunday
Play from March to November
Discounted green fees
Play on 8 courses around Beijing
Transport provided to and from the courses
Sponsored prizes every week
New members welcome gift
Gain an official WHS (formerly USGA) handicap
Social events and overnight weekend trips
Gaining a Handicap at BGC
Being a member of BGC also offers you the chance to gain an official USGA handicap that you can transfer to other clubs or use when visiting other courses.
When you first join BGC, if you have an officially-recognised handicap from another club then just give Rainbow the details and this will transfer over to BGC and let you start playing handicap golf in Beijing immediately.
But don't worry if you don't have a handicap or are new to the game – as per the USGA rules, once you've played five rounds with BGC you'll be assigned a handicap – then the more you play the more accurate your handicap will become.
For further information just check out this article about gaining an official USGA handicap – www.liveabout.com/establishing-a-handicap-1561059
If you have any further questions just contact Rainbow or ask a member of the BGC Committee.