| NEXT EVENT | | | |
| --- | --- | --- | --- |
| Date | Course | Time | Format |
| 26 Feb | Beijing Country Golf Club | 11:00 | Pairs Scramble |
Bus will leave from the road in front of the KEMPINSKI HOTEL at 09:00 on SATURDAY
TO SIGN UP FOR THIS WEEK'S EVENT REGISTER USING THE ABOVE LINK OR CONTACT RAINBOW WITH YOUR PREFERRED TEE-OFF TIME AND PLAYING PARTNERS
Beijing Golf Club – 28th Nov 2021
A fantastic 2021 season was brought to a close on Sunday at the Japanese course as our brave warriors did battle for the last time this year – ending the season as divisional shoguns were Alex Mastrovito, Krassimir Tzvetanov and Brent Young, with Sean Fanning taking the final Low Gross honour of the year.
So that's it for the 2021 season, a year where the BGC membership has almost doubled and the Club is as healthy as it's been for many years. Huge thanks to you and all the members and supporters of the club for joining the events and introducing your friends to our fun golfing Sundays.
The BGC couldn't exist without our incredibly generous sponsors and partners who support the Club year after year and provide some amazing prizes and help with our events, it's greatly appreciated by the entire membership.
Thanks also to Rainbow, the Committee and everyone who works behind the scenes to provide the best possible experience for all the BGC members – if you have any ideas or suggestions on how BGC can be even better next year then please let Rainbow know!
Keep warm this winter, have a great festive period and hopefully see you all again (and some new friends!) for the Polar Classic at the end of February 2022 😉
---
2021 WITH BEIJING GOLFERS CLUB

NEW MEMBERS – YOU CAN HELP!
BGC only exists to support fun golf in Beijing and the more members we have the easier that is! With special BGC discounts on golf and equipment, membership with BGC can actually save you money – we'd love to see a real boost in membership for 2021, so if you know anyone that might like to try golf with us then please invite your friends and colleagues to come along and try – the Polar Classic is a great way to start!

MEMBERSHIP
Fees will remain unchanged again this year – Individual Membership RMB 2000, Couples Membership RMB 3000 and no fee for children of members under 16. All new members will also receive a handsome BGC backpack for all your golf & lifestyle needs!
More information about joining BGC can be found here:
www.beijing-golfers-club.org/become-a-bgc-member/

SCHEDULE
There are tournaments every Sunday through to the end of November – the schedule can be found at www.beijing-golfers-club.org/bgc-schedule-2021/, however please note that due to the covid-19 situation venues and tee-times will be subject to change so please check regularly for confirmation.

SPONSORS – YOU CAN HELP!
We're delighted to welcome back our returning sponsors, plus we have some great new sponsors and prizes for 2021! We are always looking for new sponsorship partners so if you know of any bar, restaurant, business, organisation or individual that would like to promote their products or services at our weekly events (and to our 250+ member wechat group) then please let us know.

Most other things will remain unchanged for 2021, come along and join us!

Your BGC Committee

The Andy Friis Golf Academy are continuing to offer BGC Members big discounts on group lessons (now on Saturday mornings), just contact Rainbow for details.
For further information about the new season and help with making bookings at courses on non-BGC days then contact us:
on this website
via our WeChat account (Beijing Golfer's Club QR code below)
or search WeChat ID 13811441543 (for Rainbow)
by emailing golf@beijing-golfers-club.org
or by contacting Club Administrator "Rainbow" on 138 1144 1543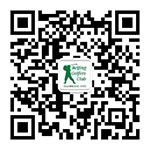 Introduction to BGC
Come and join the fun with Beijing Golfers Club! We welcome everyone, no matter whether you're a complete beginner or an experienced golfer – all abilities, ages, genders and nationalities can find a home at the BGC.
Fun events every Sunday
Play from March to November
Discounted green fees
Play on 8 courses around Beijing
Transport provided to and from the courses
Sponsored prizes every week
New members welcome gift
Gain an official WHS (formerly USGA) handicap
Social events and overnight weekend trips
Gaining a Handicap at BGC
Being a member of BGC also offers you the chance to gain an official USGA handicap that you can transfer to other clubs or use when visiting other courses.
When you first join BGC, if you have an officially-recognised handicap from another club then just give Rainbow the details and this will transfer over to BGC and let you start playing handicap golf in Beijing immediately.
But don't worry if you don't have a handicap or are new to the game – as per the USGA rules, once you've played five rounds with BGC you'll be assigned a handicap – then the more you play the more accurate your handicap will become.
For further information just check out this article about gaining an official USGA handicap – www.liveabout.com/establishing-a-handicap-1561059
If you have any further questions just contact Rainbow or ask a member of the BGC Committee.